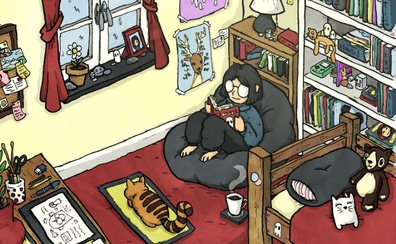 Use your computer to play Lofi Room. Or try one of the games below!
Lofi Room is a super fun music arcade game in which you are in your bedroom and are in the mood to play some funky music to jam to. The problem is that all of the music instruments are hidden in various place and you need to find all of them successfully. Once you have found them exercise your musical talent and play them all pitch perfect.
Controls
QWER to play the instrument.