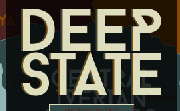 Use your computer to play Deep State. Or try one of the games below!
In Deep State you play as an agent in the ranks of the New Iverian State. You have to climb up the ladder and become the most powerful man...
Purchase enforcements to increase the civilian pacification. Pacified citizens generate income. Purchase legislations to unlock new enforcements, operations, and more things. Execute operations to manage fear and generate additional income. Abolish democracy and seize power to establish the New Iverian State.