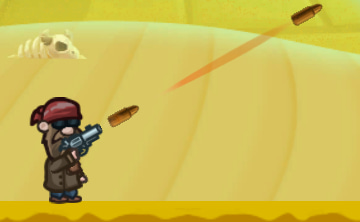 Use your computer to play Zombie Challenge. Or try one of the games below!
Zombie Challenge is an awesome physics game in which you must try and defeat endless waves of evil brain-munching zombies! The controls are simple, you must click and hold and the crosshair will appear, release to fire your bullet. This game has a cool Wild West theme combined with zombie gameplay.
Controls
Press left mouse button to shoot.