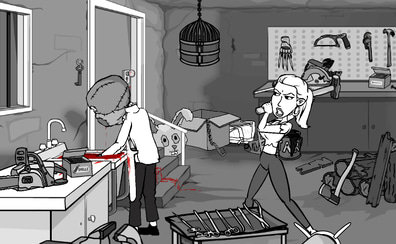 Use your computer to play Whack the Serial Killer. Or try one of the games below!
Whack the Serial Killer is the thriller game in which you have been kidnapped by a pschotic serial killer and you must try to escape to your freedom. At the beginning of the game the crazy figure is sharpening its sword ready to finish your off however you manage to escape your rope ties and you must try to get out while you still can.
Controls
Use left mouse button to interact.
More Games In This Series