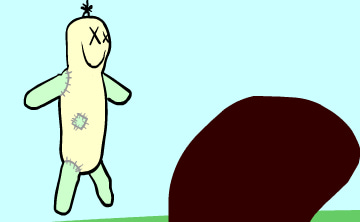 Use your computer to play Doodieman Voodoo. Or try one of the games below!
Doodieman Voodoo is an awesome and hilarious arcade game in which you must help the Doodieman (yes there is a character called this) shoot poop at a voodoo doll – yes this is a real game! If this hasn't peaked your interest yet, we don't know what will!
Controls
Left click to choose an attack.