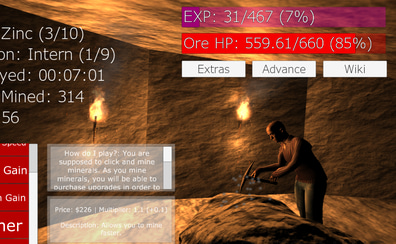 Use your computer to play Miner. Or try one of the games below!
Miner is the 3D mining game in which you are on a quest to become the greatest miner known in the land. Get straight into the action and begin to mine your way through various precious materials and metals to begin your journey.
Controls
Use left mouse button to mine and buy upgrades.