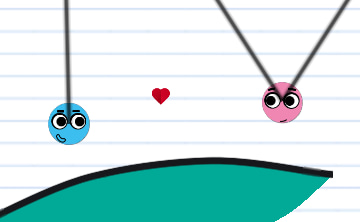 Use your computer to play Love Balls 2. Or try one of the games below!
Love Balls 2 is the awesome follow up to the first Love Balls game. This game has a simple premise but is challenging and really fun. You must cut a series of ropes in order to join both balls together again (because they love each other obviously!). This physics game challenges you and makes you think carefully about how and where to cut the rope.
Controls
Drag left mouse button to cut the rope.