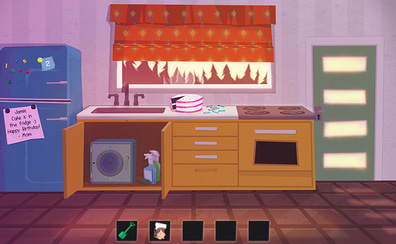 Use your computer to play Home Story: 1971. Or try one of the games below!
Home Story: 1971 is a story about Jamie and his family. Today is her birthday, but she misses someone important in her family. The clues lie are everywhere around her. What you need to do in this game is to find all the photo pieces and put them all together. Solve the mystery and delve into this touching story!
Instructions
Use the left mouse button to interact with an object.