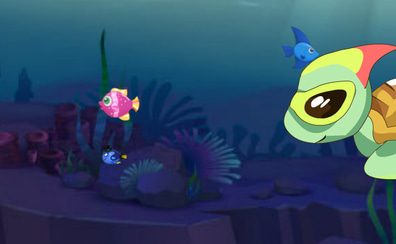 Use your computer to play Fish Eat Fish 3 Players. Or try one of the games below!
Fish eat Fish 3 players is a cool underwater game in which you must work together with two other players to dominate the sea as fishes! You start the game with an extremely small fish and there are various other fishes moving around the map. Watch out for the bigger fish as they will devour you instantly! You must work together with your teammates to eat as many fish as possible and grow in size and power.
Player 1 controls
Use WASD to move.
Player 2 controls
Press arrow keys to move.
Player 3 controls
Press left mouse button to move.