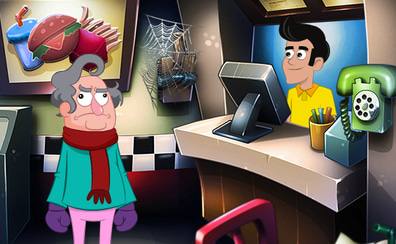 Use your computer to play Crazy Vacation. Or try one of the games below!
Crazy Dad is back! This time, he is going on an adventurous vacation. He stays in a hotel room, but his room is facing a giant red neon sign that is flashing disturbingly. The worse thing is, his room doesn't have any curtains! Help him to find a way out of his misery. Interact with nearby objects and people to discover clues. Solve tricky puzzles to proceed with the main story. Can he finally stay in his room peacefully? Or maybe it will get even worse? Find out in Crazy Vacation!
Controls
Left click to interact.