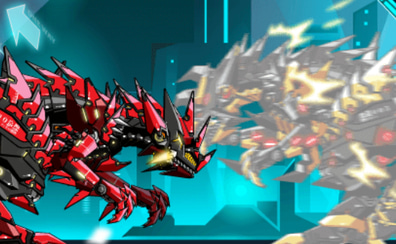 Use your computer to play Battle Robot T-Rex Age. Or try one of the games below!
An evil villain wants to destroy your city – you must build a mighty T-Rex robot to stop him! First you must assemble your robot. This involves matching the pieces together like a jigsaw. Once you have created your robot, you must train it! During training you can get to grips with the battle mechanics.
Controls
Drag left click to assemble the robot's pieces and use left click to choose an attack.