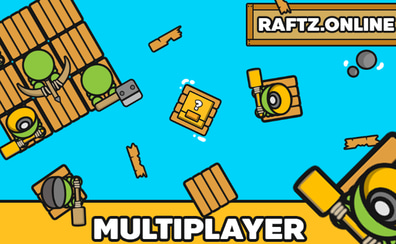 Use your computer to play Raftz.online. Or try one of the games below!
Raftz.online is a fun battleship game consisting of rafts instead of boats in which you will battle against other online players. Your raft is built out of cardboard boxes and you must collect boxes to build your raft. The bigger your raft the more powerful it will become and give you a more powerful presence on the battlefield.
Controls
Move your mouse to control the raft.