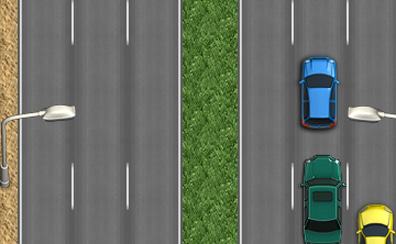 Use your computer to play Freeway Fury 2. Or try one of the games below!
Freeway Fury is back with Freeway Fury 2! Now with more road rage than ever! Jump back and forth between vehicles to advance down the highway, earning nitrous with every daring leap and zoom down the highway at top speeds! Cars, trucks, semis and even tanks are at your mercy as you tear down the highway gaining points with each action you take. Reach all seven finish lines for your shot at the final boss!
UPDATE:
Freeway Fury 3 is now out
!
More Games In This Series