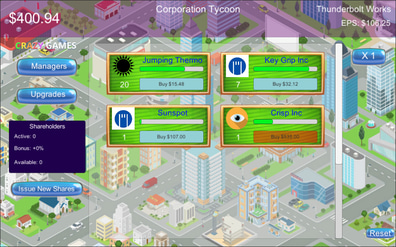 Use your computer to play Corporation Tycoon. Or try one of the games below!
Corporation Tycoon is a superb business management game in which you must try and build a company up from scratch and compete to become a business tycoon with vast sums of cash at your disposal. You start with a single company that has a steady income – you must take care of various business aspects such as hiring staff, researching products and setting prices.
Controls
Use left mouse button to play.