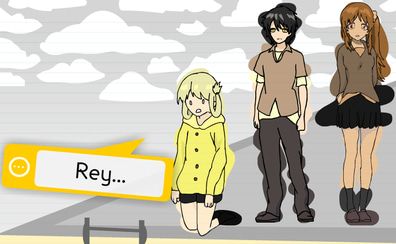 Use your computer to play Blue Lights #3. Or try one of the games below!
This is next episode of
Blue Lights #2
, and the 3rd episode of a 6 episode series. The aliens wanted Rey badly and made a deal with the president. Meanwhile, Rey, Sunny, and their teacher are still struggling to escape the aliens in their school. What challenges will they face this time?
Use your left mouse button throughout the game. Use the arrows on the screen to progress through the story.
More Games In This Series