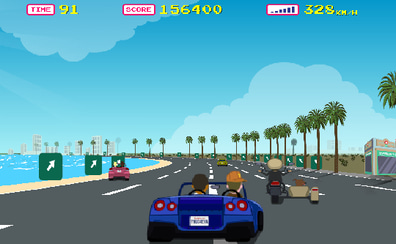 Use your computer to play Thug Racer. Or try one of the games below!
Thug Racer presents a new twist on the classic Outrun game. In this game, you are driving with your friend in your awesome sports car but you are late! You must drive at break neck speeds to reach your destination in time and avoid capture from the police! Try and reach each checkpoint and keep up with the time otherwise your race is over and you will be caught.
Controls
Use left and right arrow or left click to steer.