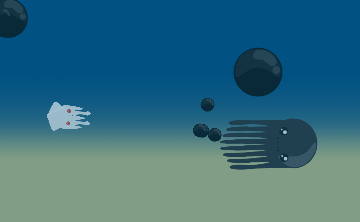 Use your computer to play Squid Ink. Or try one of the games below!
Squid Ink is an idle game with a twist - you are a squid farmer! It is your duty to produce squid ink to sell to other businesses. To start with, you own a simple black squid that continuously produces ink - you can massage the squid to help it produce ink faster. To improve your ink collection you can purchase a variety of upgrades and also buy feed for your squids.
Controls
Move left mouse button on a squid to produce more inks.