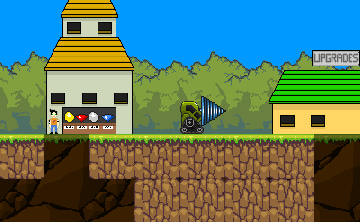 Use your computer to play Mega Miner. Or try one of the games below!
Mega Miner is the mining arcade game in which your job is to search for precious materials beneath the earths crust. As you mine them for money, use the profits to purchase upgrades for your rig enabling you to mine quicker and more effectively in the future.
Controls
Use WASD or arrow keys to control the miner and spacebar to interact.