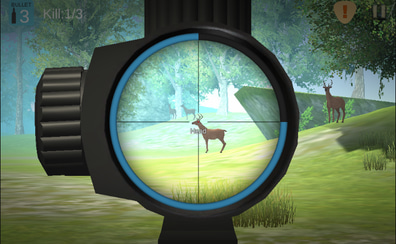 Use your computer to play Hunter. Or try one of the games below!
Hunter is the ultimate hunting simulator game in which you must test your shooting skill to successfully hit your targets. Start off on the practice course shooting moving mechanical targets with bullseyes on them. You must prove yourself by getting good scores to be able to go on the big hunt.
Controls
Hold left mouse button or right mouse button to aim, release to shoot.