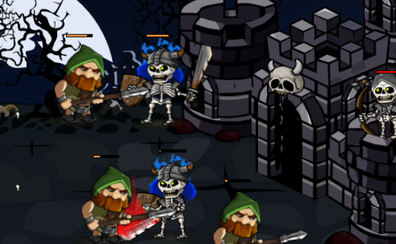 Use your computer to play Dark Power. Or try one of the games below!
Dark Power is an awesome tower defense game in which you must repel the human's invasion of your dark castle. You have at your disposal an array of dark forces and undead soldiers to help attack the invaders. Deploy your troops and click on them to make them stronger and attack faster!
Controls
Left click to summon a unity or make it stronger.