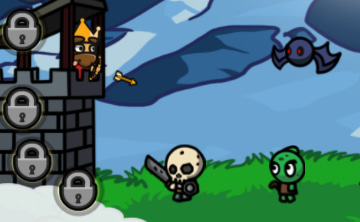 Use your computer to play Castle Defense Online. Or try one of the games below!
Castle Defense Online is a fun tower defense game with cool cartoon graphics and a great variety of weapons and enemies. You are the king of your castle, and it is your duty to defend it from hordes of invading monsters and ghouls! You are armed with a trust bow and arrow which you can use to shoot down enemies - using the stars you collect, you can upgrade this bow and increases its fire rate and damage.
Game control
Left click to shoot.