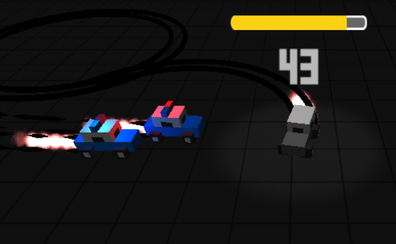 Use your computer to play Car Rush. Or try one of the games below!
Car Rush Crazy is the crazy joy riding game in which you are in control of a super speedy car and are running away from the cops. The police are trying to capture you, make sure you avoid them whilst shield power-ups on your travels. These will stop the police being to get anywhere near you!
Controls
Use AD or left/right arrow to steer.