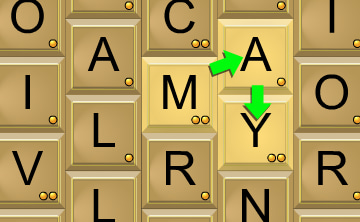 Use your computer to play Bookworm. Or try one of the games below!
Bookworm is a classic and interesting word game with similarities to Scrabble and Word searches. You must create words using the various letters on the board. There is one stipulation however – you can only join letters together that are adjacent. Keep creating new words to increase your score and try to think as quickly as possible!
Controls
Use left mouse button to choose a letter.