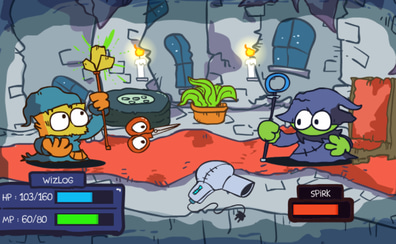 Use your computer to play Arcane Cereal Duel. Or try one of the games below!
Arcane Cereal Duel is a quirky battle game in which you play as a novice Wizlog who is a learner at using magic and spells. You are hungry and have spotted a tasty bowl of cereal that you fancy having for your lunch. The only thing is that the bowl of cereal belongs to the almighty Master Spirk who is a master wizard of magic.
Controls
Press left mouse button to play.