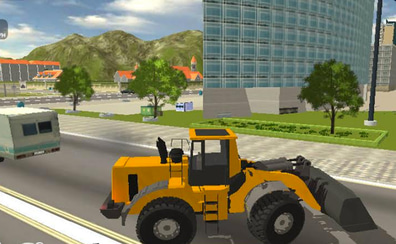 Use your computer to play 3D Truck Simulator. Or try one of the games below!
3D Truck Simulator is a great truck driving game. It's the sequel of
3D Car Simulator
,
3D Moto Simulator
,
Farming Simulator
, and
Buggy Simulator
. If you liked those games, you will definitely enjoy this one as well! In the game, you complete missions in a city full of people living their daily lives. These missions are timed, so you will need to be quick. Be careful not to crash into people, because you will receive a time penalty. From each successful mission, you will earn money that you can spend on better trucks (including fire trucks, cranes, freight trucks, and more). Each vehicle is upgradeable; you can upgrade its speed, brakes, and steering.