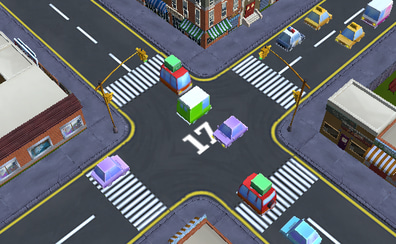 Use your computer to play Traffic Chaos. Or try one of the games below!
It is another very busy day in the city. The traffic is very chaotic, and you need to step in as a traffic controller. The cars are going to accelerate no matter what is in front of them; you need to stop them or there are going a big crashes! When the road is clear, you can speed up the cars. Collect money dropped on the street to unlock new cars. Do you have what it takes to solve the Traffic Chaos?
Controls
Left click to stop cars. Drag cars upward to accelerate them.