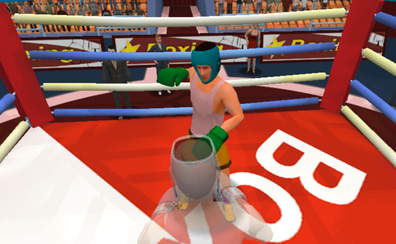 Use your computer to play Qlympics Boxing. Or try one of the games below!
The olympics are coming up, so it's time to start training your boxing skills. Throw punches at your opponent without getting hit too often.
Use left and right arrow key to dodge punches. Use up and down arrow key to throw punches.