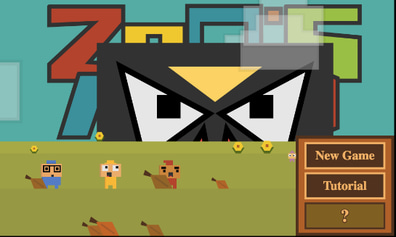 Use your computer to play Zoo's Mad. Or try one of the games below!
The land of Zoo got cursed by a terrifying monster. Now, the land is mad. You are a magician and you have many magical cards to help your people. Use them in Zoo's Mad, a unique adventure game!
Controls
The tutorial and the "?" at the bottom right of the screen will tell you everything. It's all mouse control.