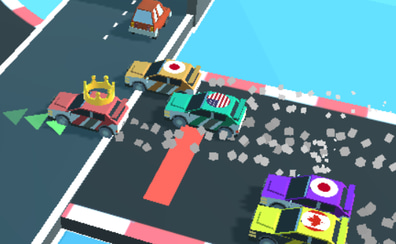 Use your computer to play Race City. Or try one of the games below!
Race City is a one-button car racing game. Your car drives automatically, and you must prevent it from hitting the traffic to maintain a stable speed.
Controls
Press space bar or left mouse button to slow the car.