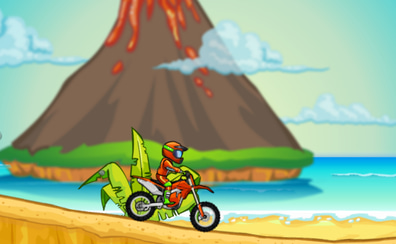 Use your computer to play Moto X3M 3. Or try one of the games below!
Moto X3M 3 features more than 20 exciting levels full of stunts, obstacles, and high speeds. Enter a mad world of falling and exploding objects that will catapult you forward to the end of each level. Have fun with this sequel of
Moto X3M 2
! Use the up and down arrow keys to accelerate and decelerate, and use the left and right keys to adjust your tilt.
Controls
Use the arrow keys to ride your bike. Make sure to keep your balance, because if you crash you have to start over at the latest checkpoint! Perform flips and other stunts to gain time.
More Games In This Series