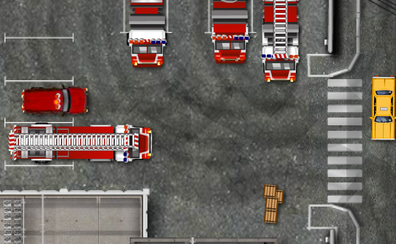 Use your computer to play Firefighters Truck 3. Or try one of the games below!
Once again you get the chance of driving a firefighters truck! It's 100 degrees outside and your poor city hasn't seen a drop of rain for weeks! You know what that means? HIGH FIRE RISK! The city is burning down and it's your job to save the day! Don't let these scorching temperatures take away your summer fun.
Controls
You can control the truck using your arrow keys. Push the up arrow to accelerate and use the left and right arrows to steer. Down arrow is reverse and space bar can be used to handbrake. The M key lets you look at the map so you know where you are going. So gear up and get ready, the townspeople are relying on YOU to put out those fires and save the day!
More Games In This Series