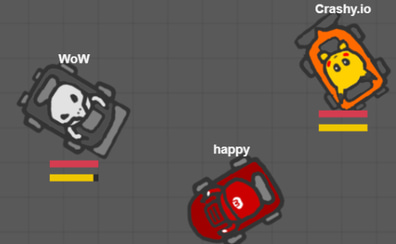 Use your computer to play Crashy.io. Or try one of the games below!
Crashy.io is an exciting and intense .io game in which you must jump into your very own cartoon car and try to crash into other players to destroy them! Drive around the map and use your front bumper to smash into other players - your front bumper has the most protection so always try and crash into players with it - if you get hit on the sides or rear of your car, you will take massive damage.
Controls
Press W, space bar, left mouse button, or right mouse button to boost speed.