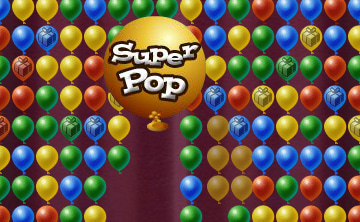 Use your computer to play Poppit. Or try one of the games below!
Poppit is an awesome puzzle game in which you must match three or more of the same color balloon together and pop them to increase your score and decrease your stress levels! Simply click on a balloon and watch it pop - any balloon of the same color that is adjacent will also pop. Try to create big combos and pop as many balloons as possible in one go!
Controls
Left click to pop baloons.