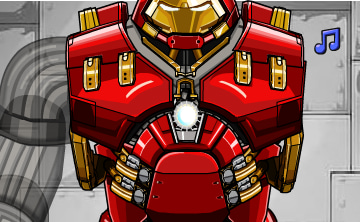 Use your computer to play Iron Man Hulkbuster. Or try one of the games below!
Iron Man Hulkbuster is a fun game in which you can try your hand at assembling the amazing Hulkbuster suit! Hulkbuster is Iron Man's huge suit that is built to take on and restrain the incredible hulk.
Controls
Drag left mouse button to move a piece.