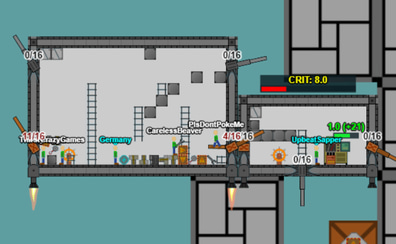 Use your computer to play Drednot.io. Or try one of the games below!
Drednot.io is a fun battleship style game in which you must develop your own dreadnought ship and crew and sail the seas to battle with other players. You can actually join forces with others too, to create a mighty vessel.
Note
The game is updated roughly every week, and things frequently change. For more comprehensive and up-to-date help, use the in-game "Help" and "Quick Start" buttons.
Controls
WASD to move or climb a ladder
Space bar to jump or exit a ladder
Left-click to interact
Right-click to use an item
Q to drop an item
Mouse scroll to zoom
C to fast zoom
Enter to chat
Tab to show the scoreboard