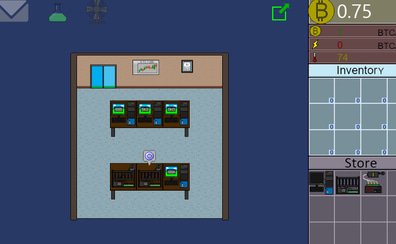 Use your computer to play Bitcoin Mining Simulator. Or try one of the games below!
Bitcoin Mining Simulator is exactly what you would expect! This game allows you to test your skill at becoming a successful Bitcoin miner. You start with a small gift of Bitcoin and you must use it to purchase your first Bitcoin mining rig. Once you have the rig up and running you can start mining your own cryptocurrency and earning cash.
Controls
Use left mouse button to play the game.