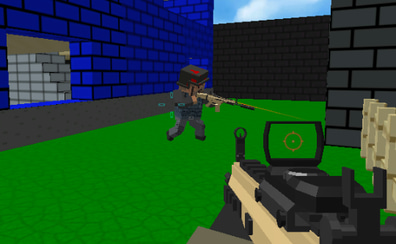 Use your computer to play Advanced Pixel Apocalypse 3. Or try one of the games below!
Advanced Pixel Apocalypse 3
Advanced Pixel Apocalypse is a fun pixelated first person shooter in which you must take up arms and fight against other online players. This online game has two game modes - deathmatch and team deathmatch. Deathmatch is a free for all and you simply kill anyone in site. Team Deathmatch on the other hand is a team based mode in which you must work together with other players to defeat your enemy.
Controls
WASD or arrow keys to move
1 to 9 to switch weapon
R to reload
Left click to shoot
Space bar to jump
C to crouch
Ctrl to prone
Shift to sprint
More Games In This Series