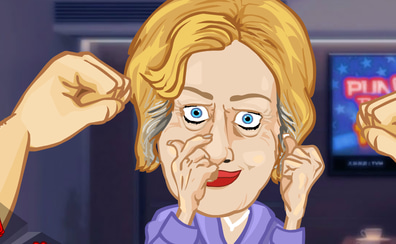 Use your computer to play Punch Hillary. Or try one of the games below!
Get into a boxing fight with Hillary in Punch Hillary! Or do you prefer to
Punch the Trump
?
This is a parody and should not be taken seriously. All characters, names and events in this game are purely fictional and no not represent any personal views. Any resemblance to any real persons is coincidental or for parody purposes.
More Games In This Series