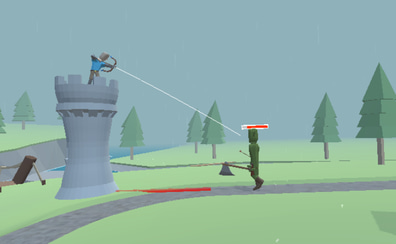 Use your computer to play Tower Archer. Or try one of the games below!
Tower Archer is a fun and exciting tower defence game in which you control a mighty archer who must defend his tower and realm from incoming attacks. This defence game differs from traditional tower titles as you have to attack enemies coming from several different 3D angles – you must rotate the camera and fire your arrows at enemies approaching from all angles!
Controls
Hold left mouse button to aim, release to shoot.