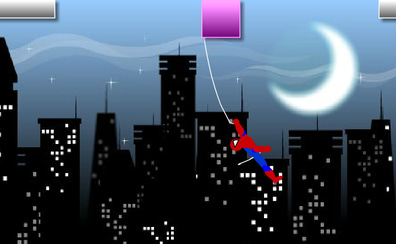 Use your computer to play Spiderman City Raid. Or try one of the games below!
Spiderman City Raid is a fun platform game in which you can take control of
the legendary superhero Spiderman
and swing through the city with your sticky webs. You must try and move from platform to platform using your web shooter and keep moving for as long as possible without falling to the streets below.
Controls
Left click to shot web.