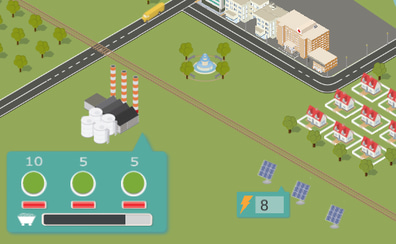 Use your computer to play Power the Grid. Or try one of the games below!
Power the Grid 2020 is an epic real-time management game - you control an entire city and are responsible for the management of its renewable energy supply. Without a sufficient and safe supply of energy the city will descend into nothing and everything will grind to a halt. You must keep tabs on both the energy load and energy production and find a suitable balance.
Controls
Use your mouse to play this game.