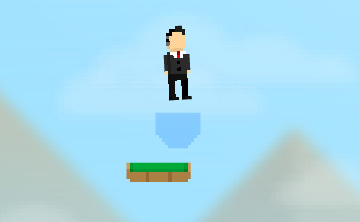 Use your computer to play Pixel Jump Ultimate. Or try one of the games below!
Jump as high as you can in Pixel Jump Ultimate, an addictive jumping game with pixel graphics! Make use of bounces and jet packs to help you to reach the higher platforms faster. Smash enemies and collect gold and treasure chests along the way. Don't forget to spend your gold to unlock new characters, such as Luffy and Ninja Turtle. This game will keep you entertained because there are many different maps available (it randomly picks one whenever you start to play). One tip for this game: the sides of the area are connected, so you can go through the sides safely. Looking for more challenges? Try to complete the quests in the achievement section. How high can you jump? Have fun!
Controls
AD or left/right arrow to move left or right.