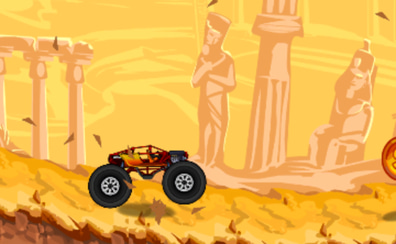 Use your computer to play Mad Truck Challenge 3. Or try one of the games below!
Mad Truck Challenge 3 is a side-scrolling truck racing game. Build and customize your own truck, and use it to challenge vikings, vampires, and other clans. Drive your truck all over the world to collect coins that you can use to upgrade and expand it! Have fun!
Instructions
Balance your truck with the arrow keys. Speed up with nitro by pressing space bar. Shoot rockets by pressing X.
More Games In This Series