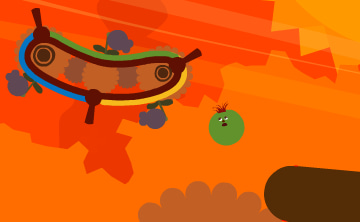 Use your computer to play Loco Roco 2. Or try one of the games below!
Loco Roco 2 is a magnificent platform arcade game in which you must control a variety of cute characters and guide them through a range of awesome levels. The game has simple controls – use the arrow keys to move your character and slide then along the ground. As you move the keys, the level will tilt either to the left or right – you must use the momentum to make your character jump.
Controls
Press left and right arrow to move. Press together to jump.