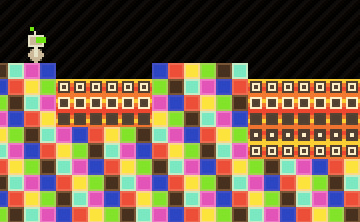 Use your computer to play Give Up, Robot. Or try one of the games below!
Get prepared to go on a psychedelic journey with the disco dancing robot. You will have to jump, hook and swing to get through the 50 levels. Don't give up, Robot!
Controls
Use right and left arrows to move. Press X to jump. Press A to grapple and then press the up or down arrow to adjust and the left or right arrow to swing.
More Games In This Series