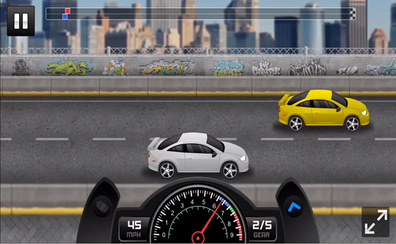 Use your computer to play Drag Racing. Or try one of the games below!
Drag Racing is the car racing game in which you jump behind the wheel of a awesome street racing car in the middle of an epic drag race. Get your adrenaline fix in this game as you race against other drivers in a battle of pure straight-line speed. There are three different difficulty levels to play on so you can customize your experience to skill level for a constant challenge.
Controls
Use the mouse button to click the pedals.