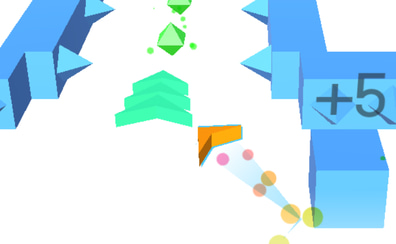 Use your computer to play Cube Wave. Or try one of the games below!
Cube Wave is a fun avoid-arcade game. In this fun title, you must try to avoid all the obstacles that are thrown your way in the arena. You move your colored triangle by clicking the left mouse button - each click changes the direction of your triangle.
Controls
Press left mouse button to change direction.