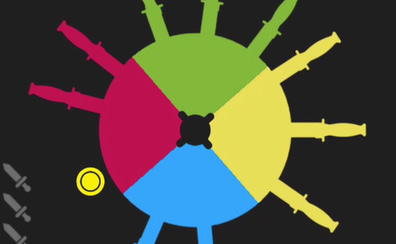 Use your computer to play Color Knife Hit. Or try one of the games below!
Color Knife Hit is an awesome game of skill, reactions, and timing. In this game, you must throw knives at a spinning platform. It's not as simple as that. However, your knives have different colors – you must only throw the knives when the color of the circle matches the color of your knives.
Controls
Press left mouse button to shoot the knife.