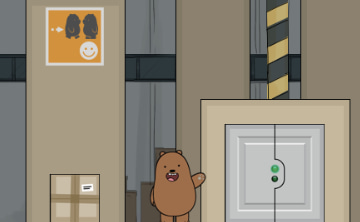 Use your computer to play We Bare Bears Out Of The Box. Or try one of the games below!
We Bare Bears Out Of The Box
In this fun game, the goal is to get all the bears to the exit. In each level there are extra things you can do besides just achieving this goal. You can let the brown bear eat some food to make him happy or let the bears use the material available to unlock certain objects or... The level you get to play next depends on the extra things you do so act wisely!