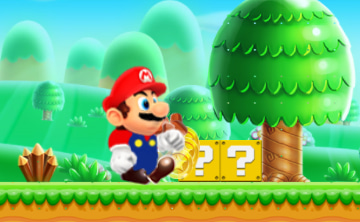 Use your computer to play Super Mario Run. Or try one of the games below!
Take control of the legendary Mario in this side-scrolling platform game. The princess castle is on fire and you must escape! Run through each level and collect coins as you progress. You must jump over obstacles, water, and avoid the fire. You can also destroy some of the blocks to find additional coins. It is also possible to find various power-ups such as a jetpack or the super-size mushroom.
Controls
Left click to jump and click twice for a double jump. Hold left click to float in the air.